Creating Passionate, Independent Learners
Novi Woods Montessori fosters independence, confidence, and self-esteem in a warm and loving environment. Our hands-on, 'whole child' approach engages the whole child and helps cultivate their fullest intellectual, emotional, and physical potential.
So much more than just child care.
Our exciting hands-on program is designed to support each child's unique learning style and offer them freedom to explore their natural curiosity and interests to lay the foundation for a lifelong love of learning!
⭐ Openings now for ages 18 months – 6 years old
⭐ Program includes Spanish & Japanese
⭐ Children grow & learn at their own pace
⭐ Strong social skills development
⭐ Outdoor playground & green space
⭐ Affordable tuition
⭐ Low child-teacher ratio
✨Now enrolling in Toddler, Preschool & Kindergarten programs.✨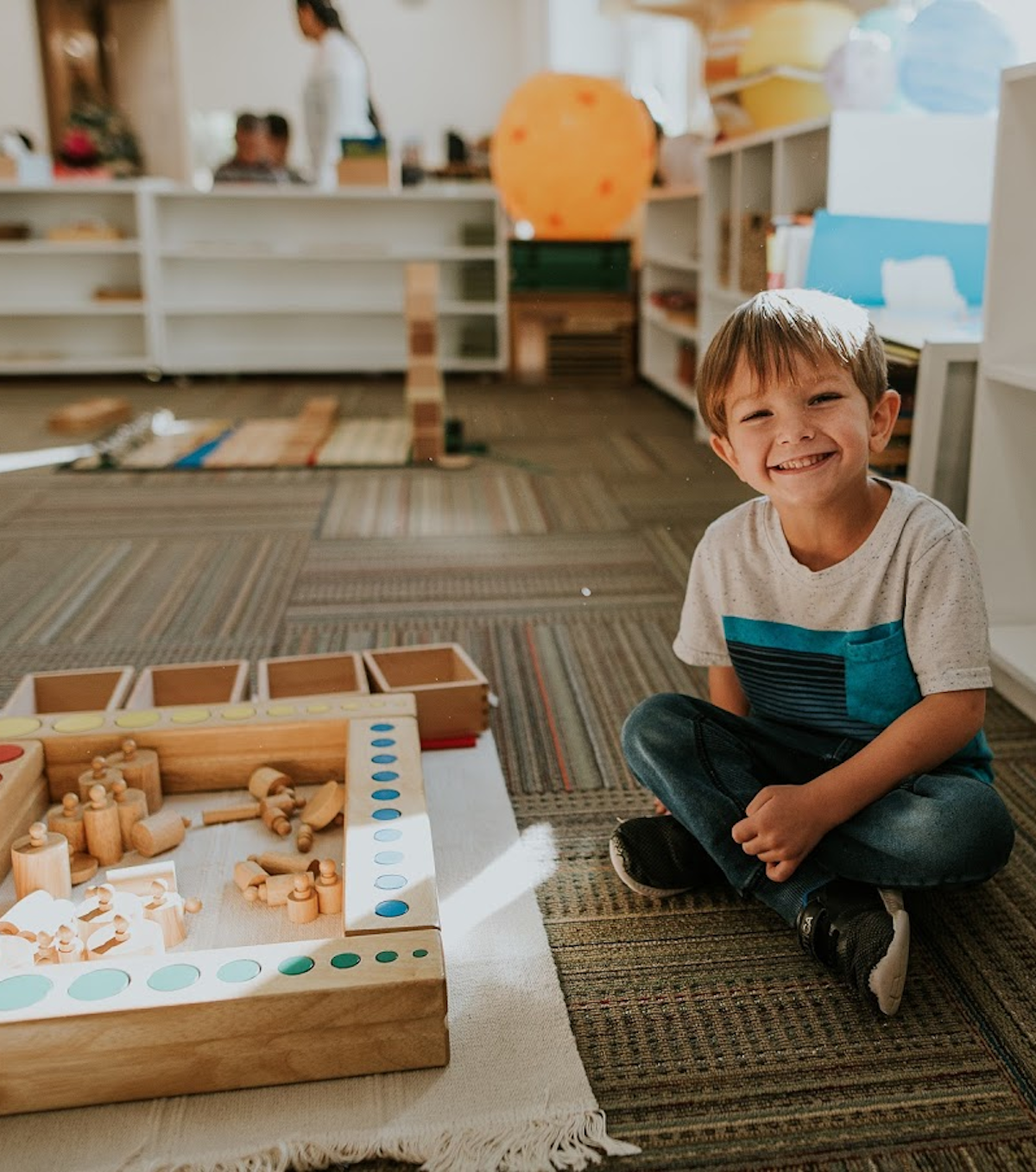 The Director's Message

Director
Director, Novi Woods Montessori
Welcome to Novi Woods Montessori ! Thank you for taking the time to learn more about Novi Woods Montessori . Each day at our school is an exciting new opportunity to enrich the minds of our students, and we hope your child will join us.
Novi Woods Montessori welcomes students regardless of race, gender, national and ethnic origin, and is non-discriminatory in all our policies. We accept children between the ages of 18 months and 6 years.
Please contact us regarding availability for your child, and to schedule your personal tour of our school. We will be happy to answer your questions and provide additional information about our educational programs.
Kind regards,
Director, Novi Woods Montessori
Our Educators
The staff of Novi Woods brings dedication and commitment to the facility with a combination of Montessori training and child care experience. They each come with an awareness of how a young child develops and learns, and serve as role models to our youngest observers. Our lead teachers are Montessori-certified and our school is affiliated with the Michigan Montessori Society. Teachers and Administration regularly attend Montessori conferences and are well-known in the Montessori community.
Montessori
The term Montessori is not trademarked and anyone, regardless of training, experience or affiliation can open a "Montessori" school. It is essential that parents researching Montessori act as good consumers to ensure the authenticity of their chosen program.
At Novi Woods Montessori, our teachers are certified with the American Montessori Society. This means they have gone through rigorous training, usually over the course of a summer, where they enroll in a full-time Montessori Teacher Training Program. In addition, once they complete this program, they are required to do a one year internship in a classroom under the guidance of a certified Montessori teacher.
In addition, Novi Woods Montessori uses true Montessori materials. We follow the Montessori curriculum and order of materials. This helps to ensure a true Montessori education.
Please use the links below to learn more about The Montessori Method and other FAQs
What is the Montessori Method?